A wide selection of itineraries are available in Florence
Guided bus tours
Panoramic tours that begin at Santa Maria Novella and conclude at Piazzale Michelangelo, crossing the city and hills of Florence. At our destination, the church of San Miniato, an incredible view of the city can be admired.
The tour lasts about two hours and usually includes a museum visit. Guided walking tours: Walks through the main streets of the city. Typically there are visits to the Piazza del Duomo, the church of Santa Maria del Fiore, the Baptistery of San Giovanni, and Giotto's Belltower.
Stop-overs at Piazza della Repubblica, Ponte Vecchio (Old Bridge) and Piazza Signoria are a must. The duration of the tours may vary based on the itinerary.
Guided museum visits
Guided visits to the principal Florentine museums: Uffizi Gallery, Accademia Gallery, Bargello, Buonarroti's House, Palatina Gallery, Museum of Archeology.
Guided wine and food tours
Florence and Tuscany are known for their traditional cuisine. In and around Florence there are many restaurants, wine cellars and seasonal festivals where you can taste the typical foods and wines of the area, especially in Chianti.
Guided artisan tours
Florence, a Medieval city, has always relied on its world famous local artisans for their precision and ability. We offer visits to the artisans workshops where you can admire close-up the ancient tradition commanding their works.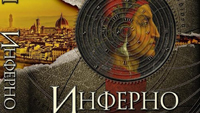 Inferno Tour
"Abandon all hope, you who enter here" …
Florence, a mysterious city with unusual atmosphere … there was born the great singing Dante Alighieri. Enchanted City, which accompanies the protagonist of the famous novel by Dan Brown, Robert Langdon deeper and deeper into the inferno.
Tour in the footsteps of Robert Langdon, the main character of the book: Boboli Gardens, Palazzo Vecchio, the death mask of the great Dante, Dante's House and Church, the Baptistery, the Duomo …